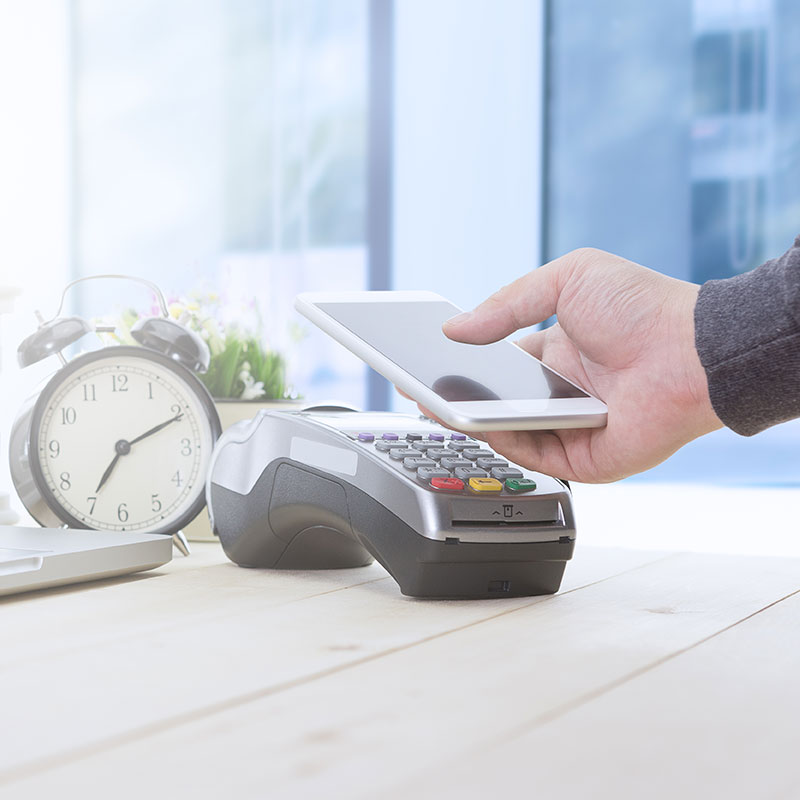 Mobile payments are happening, just not where you expect

A quick question for you: say you got locked out of your house, without any keys, cash or credit and debit cards. What would you do?
I was thinking about this the other day when I was on my doorstep and heard that familiar thump-click of the front door shutting and the latch closing behind me. I had a moment of panic as I checked whether I had my keys, and realised I didn't have my wallet, any money, not even my travel card for the subway. My wife has the only other key, but she works a 40 minute drive away, and couldn't spare the time to come home, let me in, and then head back to the office. Even going to a café to wait for her to come home would require some kind of money!
I had my phone, but at first glance it's not much help – I don't have Apple Pay or any other mobile wallet on it, so still can't pay for anything. But it occurred to me that I do have Uber, which would be enough to get out to my wife's workplace, pick up the key, and get back again.
In theory, mobile payments are the perfect solution to this kind of scenario: using Apple Pay, one could pay for a locksmith, go and get a coffee while you waited for your partner to return home, and so on. But they simply haven't taken off: for all the hype from the business press, research indicates fewer than 1 in 5 consumers has even tried a mobile wallet. And it's easy to see why: most people see no benefit to them, and as 80% of non-users point out, it's just easier to pay with cash, credit or debit cards (especially when you think about the possible security concerns). And there's very little to suggest that this low adoption rate will significantly change in the near future: there's nothing unique about mobile wallets to encourage people to use them.
And yet, despite this failure of Apple Pay and others to gain mainstream traction, mobile payments are increasing, and will continue to do so. They're just not happening where you think. Look at Uber, which now allows users to get a cab, order a meal and send packages, all from their mobile phone. No need for cash, and no wallet required. Amazon's app is another (admittedly obvious) example: once your details are saved, you can buy whatever you want with just your mobile both from Amazon itself and their approved sellers. It's no great leap to suggest that within a couple of years Amazon, Starbucks or some other company will offer users the ability to pay for other things using just their Amazon app, be that a coffee, a locksmith, or even a subway ticket. For users, it's a lot more palatable and has more clearly defined value than mobile wallet apps. And it means that being locked out of your house in the future needn't be such a huge inconvenience.
Until then, though, I'm just going to give my neighbour my spare key!
http://www.businessinsider.com/millennials-could-drive-mobile-wallet-adoption-2016-12