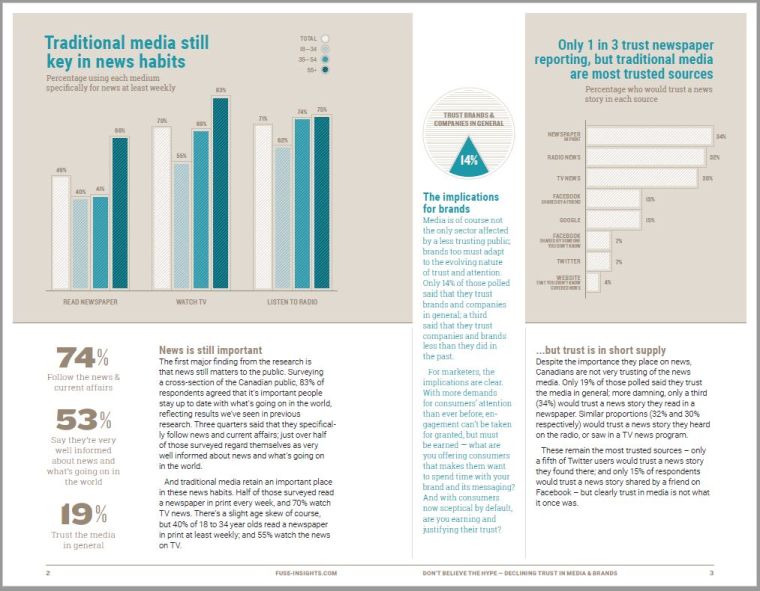 What falling public trust means for media and marketers
2017 was the year of fake news. But it was also a year of a wider focus on the state of news media overall – where it has got to and where it's going. Public trust in the media has fallen across countries; in Canada trust in the media hit a new low in 2017, and the US and UK have also seen significant drops in how much people trust the news.
With our new paper below, we investigate what's behind this decline in public trust, discovering that it's not just about fake news, and that people are also trusting brands less than they used to. More importantly, we also explore what it means, and what media publishers – and marketers – can do to ensure they continue to retain the public's trust in their content and their brands.
You can find out more about the research by getting in touch; and feel free to download the pdf using the button below!